Our Skip Hire Alternative in Hounslow Will Save You Time and Money!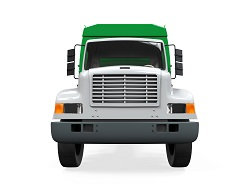 When it comes to rubbish removal from your TW4 property, skip hire often seems like the only option you have. However, after payment for a skip permit and the hire of the skip itself, it appears that this method can become very expensive! Did you know there are alternatives open to you? With skip hire, you're left to put in each and every hour of labour yourself, with no one to help you carry that heavy junk or to sieve through your unwanted items and decide which of them can be recycled. At Rubbish Removal Hounslow we offer a brilliant skip hire alternative in the form of a full rubbish clearance service. With us, you gain all of the benefits of skip hire – without a single one of the drawbacks! We provide a van as you'd expect, but within the same price bracket, we also offer a team of professionals to carry and remove your junk, as well as the knowledge needed of how to dispose of specific items and materials in the correct way. With us, you are left with a clear property – but don't worry, we won't leave a dent in your bank balance!
Hire the Experts Today and Get Affordable Alternative to Skip Hire in TW3
As a well-established Hounslow rubbish removal company, we work hard to keep our prices as low as possible and offer our customers the best value for money in all of Hounslow. But you can rest assured, low prices doesn't mean low quality! As a team of fully trained man and van professionals, we offer nothing but the highest standards of service – a quality that we have to thank for our status as the best waste disposal company in the whole of the TW3 and TW4 areas. If our service sounds like something you might benefit from, or maybe you'd like to find out more about our brilliant skip hire alternative – call us today on
. Our friendly staff will be there to offer a free quote or to manage your booking.
Why waste your time and money with a skip when you can have your entire waste disposal completed from beginning to finish for you at a fraction of the price? Call us now for our lowest ever prices and unbeatable standards on
, you won't regret it!
We Save You Time and Money with Cheap Skip Hire Alternative in Hounslow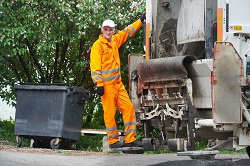 Not only will hiring our professional team of skilled man and van experts save you time and money, but we work hard every single day to save the environment as well. In each and every load of junk we transport from your property, we try our best to ensure that as much as possible of it is recycled and we aim to keep deposits to landfill to an absolute minimum. So why bother looking elsewhere? Unlike skip hire companies in TW3, we at Rubbish Removal Hounslow will do all of the hard work for you so that you don't need to lift a finger! As well as that, we offer services at an unbeatable price that you can rely on for the best standards in all of Hounslow. If you want to join hundreds of others in your area and opt for the best skip hire alternative around, call us today on
for a free quote based on your specific needs, a more in depth description of the services we offer or to book your very own Hounslow property clearance service today!